Hi all! I'm back after a bit of a break with another WWW Wednesday. WWW Wednesday is a weekly meme hosted by Sam at Taking on a World of Words.
The three Ws to be answered are:
What are you currently reading?
What did you recently finish reading?
What do you think you'll read next?
What are you currently reading?
I'm currently reading Luster by Raven Leilani. This was always on my tbr for this month, but I made it my next read after it was longlisted for the Women's Prize for Fiction last week. I've only actually picked it up once so far, but I managed to read about 1/4 of the novel in that sitting – it's quite a short book and moves at a brisk pace. Currently, I would say that I think the writing style is fantastic but I find the main character (Edie) quite aloof and detached – though perhaps this is because I've only sat down with the book once so far. I'm interested to see if my feelings change as I progress with the book.
What did you recently finish reading?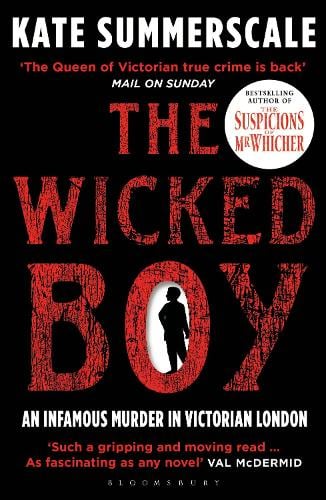 At the weekend I finished The Wicked Boy by Kate Summerscale, which is a nonfiction book about a 13-year-old boy who kills his mum in Victorian London. It encompasses his actions right after the murder, his court case and then his life afterwards. As you might know, I've read and enjoyed both The Suspicions of Mr Whicher and The Haunting of Alma Fielding by Kate Summerscale, but I found this one was probably my least favourite – which was a surprise. I don't know if maybe I've read all of these books too close together (all since Christmas) but I found this one slower than the rest and a bit repetitive. I think I'll still give it four stars when I write my review, but I think it will have only just edged that.
What do you think you'll read next?
There are two books left on my tbr for March – The Mountains Sing and The Little Stranger – so we will see what I feel like next. However, I've found reading particularly challenging the last few weeks as I have had a lot going on personally, so I will definitely be listening to my instincts and just reading what I feel like.