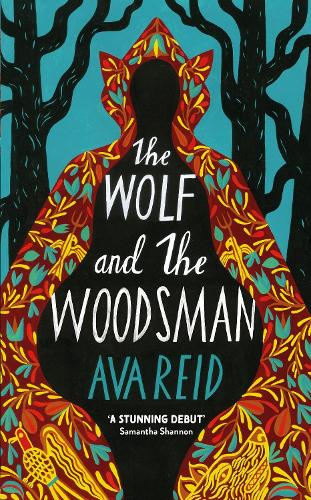 Genre: Adult Fantasy
Publisher: Del Rey
When the Holy Order of the Woodsmen arrive at a pagan village hidden by the forest, they are there to take a seer for their weak, power-hungry king. But the village has a plan – they will send Évike, the only girl without magic in the village, in the place of the seer. But Évike soon learns that there is more to fear than the king – such as his strong, pious pagan-hating second son, who wants the throne for himself so he can cast out all pagans, and the feelings she develops for a seemingly cold, one-eyed Woodsman on the journey to the castle.
The Wolf and the Woodsman is a beautiful fantasy novel inspired by Hungarian history and Jewish folklore. This novel at times felt like a celebration of Jewish culture and religion. It was brilliant to see such heartfelt representation of a much under-represented group in fiction – and I think this element will feel incredibly important and moving to a lot of people. It was great to see such representation, and to read something a bit different/learn more about other cultures.
The world building in this novel is truly amazing – Reid creates such a magical yet brutal world. It feels equally like a fantastically magical fairytale and like something that mirrors the pages of our history books, as she tackles the dark and complex themes of nation building, ethnic cleansing, cultural genocide and religious persecution. To do all of this (and to do it well and sensitively) within one book in which she also builds a highly detailed world and complex, lovable characters is quite the feat and I'm in awe of how much she got done in one book.
Reid brings this novel and the characters to life with beautiful, lyrical, haunting prose. I loved Évike, who was spiky, determined and holding on to a lot of hurt. Gáspár, the love interest, is complex and nuanced and I loved the way he developed over the course of the novel. The world is so well crafted and the novel was gripping – I felt completely immersed in it when I was reading, and I didn't want to stop.
There's so much to love about this novel and I highly, highly recommend that you pick it up! Through gorgeous prose, Reid created an unforgettable world and cast of characters, and I'm excited to see what she will do next!