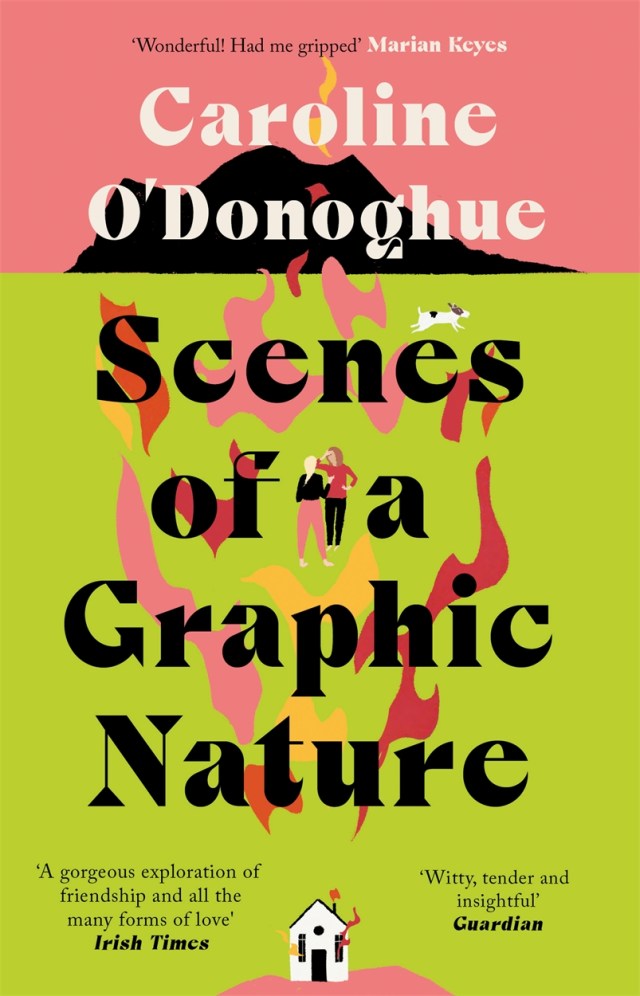 Thanks to NetGalley and Little, Brown Book Group for a copy of this book in return for an honest review.
Scenes of a Graphic Nature follows lost 20-something Charlie, who feels like the world (including her best friend, Laura) are passing her by and moving while she is stuck in the same place, due to a disappointing career and the stress of her father's terminal illness. Charlie grew up in England, but has been recording her Irish father's memories over the course of his illness – and when she gets the chance to visit her ancestral home, she jumps at it. However, Charlie soon starts to discover that maybe her dad wasn't telling the truth about a tragedy that happened to him when he was a child, and so she starts to dig into it.
I think that by reading that blurb, you might get a sense of what the major problems are with this book. And that is that there is just too much happening. Scenes of a Graphic Nature is a confused that novel that doesn't know whether it wants to tell the story of a lost woman trying to regain some purpose in her life, or the more thriller-esque story of a woman who uncovers a buried conspiracy in a small Irish island. By the end of the book, its told neither of these stories – it sacks them both off at about 75% of the way through to tell an underwhelming romance instead.
I wish that I was being hyperbolic here, but we genuinely are left with so many loose ends that I don't know why any of these weren't questioned by her editor. We never get any closure to her relationships with her parents (quite a large part of the first half of the novel) or her best friend Laura (again, quite a large part of the first half of the novel). She doesn't quite work out what really happened on the island, and is instead just told it in the very last chapter by someone else (in an explanation that doesn't cover why certain people on the island – like Donal and Benjamin Barry – were being so vicious and horrible towards Charlie). She forms a relationship with a woman who, when she is assaulted and almost drowned (!!) by someone on the island, that she doesn't have much sympathy because at least she didn't have an abusive husband.
I think the reason that I am so obviously wound up about this is that Caroline O'Donoghue can write. The writing is engaging, Charlie isn't particularly likeable but she could've had interesting growth, and I flew through the book because of her easy writing style. But unfortunately the plot really let this down for me, and I'm unsure whether I will pick up anything of hers in the future.